Emoniks Is Driven
Other Design Companies Don't Meet Our Standard
---
Driven by integrity with a keen focus on quality, we give our best professional insight and dedication to provide the most effective creative business development solutions. Our team is focused on making each client's vision become reality by constantly expanding on the personal side of the relationship so that each client feels comfortable articulating their needs and ideas to us. This practice helps us provide the best service and overall satisfaction. We understand that life is about giving in order to receive. We are awake to the fact that these practices create a sound working relationship. The high quality and service that we provide is a reflection of our values. When choosing a company for any product or service, we believe that honesty and dependability come first. Our valued services include custom graphic design, custom web development, high quality printed promotional material, custom signage, vehicle decals, apparel lines, apparel printing, embroidery, and more. Our objective is to give you the best support and help you meet all requirements on-time with a quick turnaround. By working with us, you will never have to hunt for multiple vendors to help with your marketing needs. We will do it for you while providing the service that you expect. The reputation of a company will definitely be described by looking at the quality of the work that it provides. Quality work will exemplify innovative thinking as well as attention to aesthetics, functionality and execution. As seen, our experts have produced versatile work records in every medium, for every client
---
From Mom and Pop stores to large corporations..we handle each client like its our family..that's the difference..call us and you'll see why over 1100 clients have chosen us to handle aspects of their business 208-600-7042
Have a question? Talk to our expert.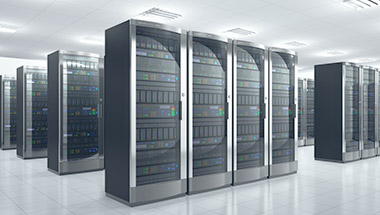 D We are absolutely crazy about crafting digital experiences here in Boise, Idaho that balance beauty with utility that successfully connect you to your audience. Projects start at only $650.00 for basic business sites and range upward depending on your unique needs.
Useful info
100% Responsive & Retina ready
Content Management Systems
Tons of shortcodes
SEO optimized
and so much more...
years of experience
---
A blend of grass roots and corporate business design is how we're founded. One partner knows Mom and Pop shops and their needs like no other. The other partner brings the corporate influence to detail and drive. We created this company with a keen eye on how the middle business owner is handled. We know what you're looking for..and we offer it.
1
Q: Can you help me update my existing website that another web firm built?
A: Yes. Although it's difficult to tell business owners that there will be no issues when we take over..until we actually get into the code that's when we find out how off track the other company you used was.There are issues of liability of multiple programmers touching the same code over time. We're upfront and won't tell you anything that doesn't need fixed.
2
Q: Can you help me source photos for my website?
A: Yes. We will help you source stock photos. We also have photographers and videographers available to produce custom photography and videos for your website.
3
Q: How does the payment process work?
A: The project starts with a 50% deposit. After design sign off and before we move into programming, we collect 25%. Once we have completed and fulfilled our scope, the final 25% is collected and your website is then scheduled for launch.